Linen Ring Slings, Sleep Sacks and Baby Bedding
Handcrafted in Canada with soft, eco-friendly linen and cozy bamboo.
Simple, thoughtfully designed and beautiful products for you, your baby and home.
The P&P Promise
Looking after little ones is tough enough without spending time figuring out complicated baby products. Our simple ring sling designs and classic colour pallets of our baby blankets and sleep sacks will fit your style and your home seamlessly. Pairing a minimalist aesthetic with our unique backgrounds in environmental stewardship, we aim to simplify parenthood by creating beautiful, eco-friendly baby products and ethically crafted linen wares that we can all feel good about using. 
What P&P Mamas Say
"This sling carrier is a savior especially for those first few months where baby wants to stay close all day/night! Bonus, it's gorgeous!!!" 
Marielou P.
"Balancing the competing needs of a toddler and a new baby can be a challenge to say the least, but being able to wear my baby in a sling while I run around after my toddler is a huge help. It feels good knowing that my baby is safe, comfortable, and close to me as I manage my daily tasks."
Melanie M.
"We love our sleep sack! We use it every night, the linen and bamboo combination is beautiful."
Josie H.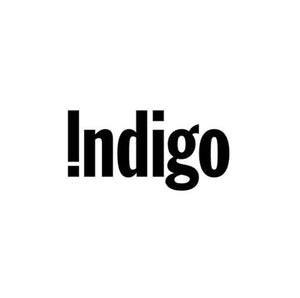 Now available at Indigo!
Shop twenty-five of our products now on Indigo.ca! We are thrilled to partner with this iconic brand to bring you the absolute best for baby. 
Why a Potter & Pehar Ring Sling?
The Perfect Extra Layer
Swaddle, cuddle or cover. Linen baby blankets are warm but breathable. Linen is gentle against baby's skin. You'll find yourself reaching for this versatile blanket again and again!
Let's cuddle
Why Linen?
There are so many reasons why linen is amazing for baby (and you!) here are a few:
Linen baby products are naturally breathable and absorbent, keeping you and baby cool in the summer, while warm and cozy in the winter. Linen is made of natural fibers and is hypoallergenic making it gentle against your and baby's skin. It gets better with age  continuing to soften with each wear and wash. The cultivation of flax and creation of linen requires less pesticides, less water and less energy than other fabrics making it incredibly eco-friendly and safe for the environment.
Shop Linen